THE SHADOW OF THE GODFATHER – Research for a film
Di Giuseppe Schillaci (Italia/Francia 2015, 52 min)
The mafia, for someone sho is born in Sicily, is a shadow, something that stays with you since you're born, but you don't have a clear idea of what it is.   The film is an intimate research around this shadow, form the personal story of the author, to analyse the stereotypes that identified the « Mafiosity » with the sicilian culture tout court. Looking for the origins of Cosa Nostra, we find the responsabilities of a corrupted economical and political system and we see many mythes of the mafia, from cinema to american emigration, from popular to religious beliefs, that addes confusion and ambiguity around it.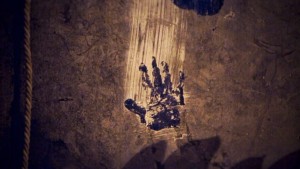 CREDITS
A co-production Zenit Arti Audiovisive and Stella Productions
Funded by: Mibact, Programma Sensi Contemporanei per il Cinema e l'Audiovisivo, Regione Siciliana – Assessorato Turismo Sport e Spettacolo – Ufficio Speciale per il Cinema e L'audiovisivo, Sicilia Film Commission, and  Corsica Region.
Writtena and directed by Giuseppe Schillaci
Produced by Massimo Arvat and Dominique Tiberi
D.O.P.: Irma Vecchio
Editing: Massimiliano Minissale
Sound: Danilo Romancino
Production manager: Francesca Portalupi
Archives research: Domenico Rizzo
Sound design: Almendra Music
Original music: Gianluca Cangemi
Prix at Documentaria Noto 2016.
Sciacca Film Festival 2016.
G-local Film Festival of Turin 2017.
Presentation at aIstituto Italiano di Cultura of Paris (may 2017).